FACTORS TO TAKE INTO ACCOUNT WHEN CHOOSING A DRAIN PUMP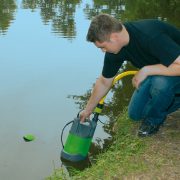 The important characteristics of a drain pump are :
power (Watts)
output (m³/h or l/1′)
lift height (m)
particle size when pumping dirty water
Make sure you know whether the water being drained is clear or dirty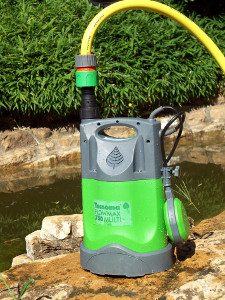 Clear water means NO solid particles or sludge.
Dirty water means water containing particles up to 2 or 3 cm diameter.
The particle size a pump can handle varies from one model to the next. Most models accept particles up to 2 cm or 3 cm. For evacuating or lifting water laden with large particles, we recommend large diameter (25 mm bore) pipes.
This also determines the pipes to use for evacuation.
The advantage of the Flowmax Multi is that is designed to cope with both clear and dirty water.
It is the only 3 in 1, ready-to-use pump in the market.